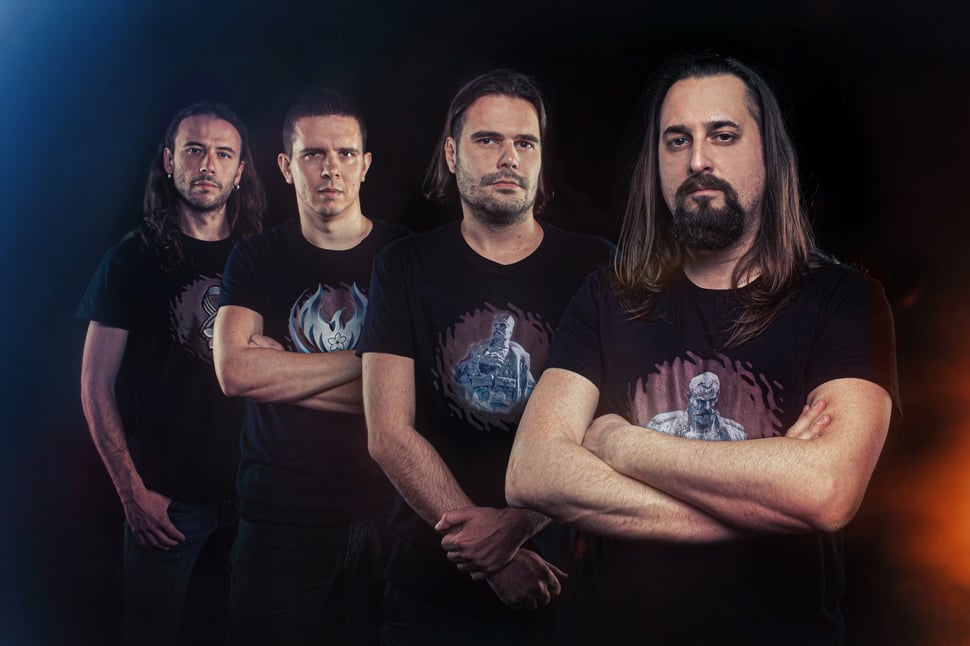 Serbian heavy metal band Forever Storm was established in the end of 2006, but pretensions for its creation existed from 2003, when Miloš Miletić (rhythm and solo guitar) and Stefan Kovačević (rhythm and solo guitar, vocals) first met. After some time, Vladimir Nestorović (bass guitar) joined the band, and this lineup recorded a demo tape called " The Sign of Thunder" (2006).
Finally, the lineup was completed with Vuk Stefanović (drums) joining the band, so Forever Storm started practicing in the beginning of 2007. In the same year, band had played on some of the biggest festivals in Serbia, like Exit, Zajecarska Gitarijada, Rock On and Rock Village, and toured across the whole country.
In the middle of the year 2008. band participated on the international contest in Crvenka and won the first prize by the choice of some of Yugoslav most famous musicians, such as Dado Topić (Time), Bruno Langer (Atomsko Skloniste), Đordje David (Generacija 5), Dean Clea Brkić (Osmi Putnik). The prize included the release of the album by One Records, a well known record label from Belgrade. Album called "Soul Revolution" was released by the end of the 2009. Album cover artist was Bane Kerac, one of Serbia 's best comic book artists (many of his works are well known in Europe and America).
In the meanwhile Nikola Marić (keyboards) joined Forever Storm and in that lineup the band promoted its first studio album across Serbia. Band played on Wacken 2010, and in the Metal Battle contest won the 3rd place among 28 bands from all over the world. In the end of 2010. Forever Storm participated in a live TV show called "Rat Bendova" on the Bosnian international television - OBN and made quite an impression, so the band played all over the region a while after the show. In the beginning of July 2011. band entered a contest and won at the Avala Rock fest, claiming the first prize.
Sadly Nikola Maric left the band during the recording of the new album, but the band struggled on. The album called "Tragedy" was finished and then released under the flag of EBM records from Mexico at the end of 2013. Since then the band was promoting the new release across the country and region.
The latest album ''Od pepela do večnosti'' was released recently (2023).
" A perfect way of describing the band's style would be Iron Maiden-meets-thrash with hints of power metal and progressive metal."
" Simply all tracks on the record are strong, and also come fully into their own thanks to the clear, powerful, contemporary production."
" What I like personally is that although the band sounds sometimes rather catchy, bombastic and melodic, their songs are very riff oriented. That makes them sound heavier than a lot of their genre mates."